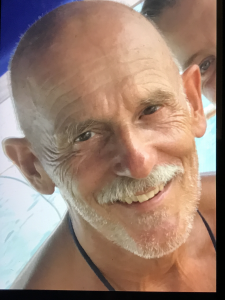 I am a German  skipper who often sails singlehand. You can call me a liveaboard because I spend more time on my boat than on land.
I do take along friends and guest once in a while. We share the costs of our cruises then. You can either join for ten days or you even stay longer depending on the cruise I have planned and on the availability of place on board.
If you are interested in sailing with me, just contact me and I will find a way to get you on board. Please send me an email to get more information about the conditions.
Most of the time I have two double berths available. This means I could host two guests – each gets his own cabin – or if two person share one cabin, I could host four guests. If you come with a family of five, I might even free my berth and sleep in the saloon. This means, three double berth are there for my guests.
In the MENU you can find my  "Cruising Plan". If you stay on the boat longer than a couple of weeks, I might be willing to change this plan according to your wishes (within a limit).
If you are interested, please contact me via email:
skipper@faule-haut.de
or even faster via WhatsApp.
+49 172 6610537
Skipper Ingo