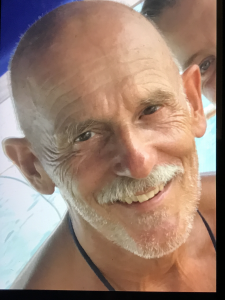 I am a German singlehand skipper on a circumnavigation that I started at Vinaros (Barcelona), Spain, on the 4th of Nov. 2017.
Because I spent a huge sum on repair/maintainance/improving of the boat, I am willing to take on guests to help me finance this cruise, otherwise I would have to sell the boat and fly back home. This means that I expect a contribution to the voyage cost and maintainance cost of the boat. Please send me an email to get more information about that.
You can either join for two week on the boat or you even stay on the boat for about a year and come with me up to Spain. I intend to be back in Spain August/Sept. 2020.
Two double berths available. This means I could host two guests – each gets his own cabin – or if two person share one cabin, I could host four guests.
In the MENU you can find my  "Cruising Plan"  which is not 100 % fixed. If you stay on the boat longer than a couple of weeks, I might be willing to change this plan according to your wishes (within a limit).
If you are interested, please contact me here >>>
Skipper Ingo Patalla