as of Dec. 27, 2020
Places available on from Dec. 28, 2020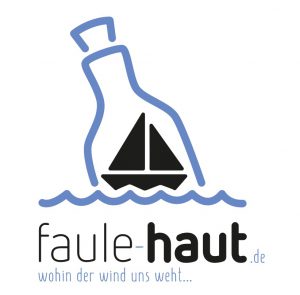 After her singlehand circumnavigation (40,000 nm in 965 days; 11/2017 until 07/2020)  which she completed on July 1, 2020 with Skipper Ingo, Faule Haut will be sailing in the Mediterranean and to the Canary Islands the next few months. At the moment she is preparing for a cruise to the Canary Islands. 
———————————————————

Faule Haut is currently at the Spanisch Port of Cartagena, Mediterranean
27.12.-09.01.2020
Skipper Ingo will sail her to the Canary Islands. Ingo is alone on board, which means that there are
TWO DOUBLE BERTH AVAILABLE.
There are possibilities to get on board here at
Cartagena (29.12.) or at
Almeria (30.12) or at
Malaga (30. or 31.12) or at
Gibraltar 30. or 31.12.)
Destination: Las Galletas, Tenerife, Canary Islands
———————————————————————

09.01.-16.01.2021
Skipper Ingo, Joel and Thorsten start at Las Galletas, Tenerife.
Destination: According to wishes of crew (most likely around Tenerife and back to Las Galletas)
STILL ONE DOUBLE BERTH AVAILABLE———————————————————————
17.01.-12.04.2021 
LIMITED PLACE AVAILABLE
(Faule Haut will be at the Canaries with his family. Places available only for close friends)
All my friends are invited to contact me for availability.
———————————————————————
13.04.-30.04.2021
TWO DOUBLE BERTH AVAILABLE
We start at the Canary Islands/Tenerife
Destination:Vinaròs, Med.
———————————————————————
May 2021  Faule Haut will be on the dry dock for cleaning, maintanance and repair
———————————————————————
01.06.2021 TWO DOUBLE BERTH AVAILABLE  for the rest of the year.
YOU DECIDE WHERE TO SAIL
We start at Vinaròs.
Your choice: Balearics, Sardinia, Corsica (La Corse), Greece, Turkey or coastal cruising along the Spanish/French/Italian coast. It's YOUR CHOICE.
Skipper Ingo takes you any place you like.
You want to learn more about sailing, really want to get into details, learn lotsa tricks and get some valuable advices? Then there is no better way than joining a circumnavigator and listen to his stories and experiences while they are still fresh on his memory.
To ask for more details, send an email to:  skipper@faule-haut.de
or even faster:
text Skipper Ingo on WhatsApp: +49 172 6610537