Faule Haut with single-hand Skipper Ingo has reached THE PANAMA CANAL
The day I have been looking forward to, for more then a decade.
Right now I am at the Shelter Bay Marina for doing all the necessary paper work involved with the transit.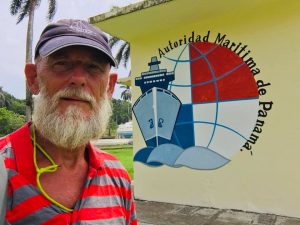 All vessels desiring to transit the Panama Canal must be boarded and cleared by an Admeasurer. Vessels must be measured prior to their initial transit.
Pretty crowded here, as you can see on this screenshot of my AIS-screen.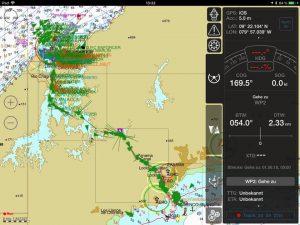 My AIS is picking up signals of more then 220 ships, all bound for the transit. All are commercial vessels and bigger than the Faule Haut.
Only less than two hundred sailboats cross the Canal yearly, thats just about one sailboat every other day.
Faule Haut will be crowded for two days, for it is required to have four "linehandlers" and an advisor/pilot on board, plus me, the skipper. Two linehandlers will be at the bow, and two astern. The linehandlers, which I have to hire (and to feed) for two days, are there to keep the boat centered between the walls inside the gates when they flood the locks.
Sounds easy – but isn't.
They don't use much time to flood the locks. They are designed for bigger vessels than sailboats of 12 m length. The water virtually shoots in, creating turbulence and vortex that lets the small ships bounce around vividly. The boat starts rolling and if it's not centered it might hit the walls with its mast or spreaders. Happens too often. It's important to have good linehandlers with experience.
I have to rent four 38 m ropes and additional fenders/tires to protect the boat. Also I will have to cover my solar panels, because once I'm inside the locks, there will be another four people on top of the walls throwing four pilot lines down to my
linehandlers These lines have "monkey fists" (heavy knots with weights inside) at the ends to allow for easier throwing. On these pilot lines the real big lines are being pulled up then and attached to bollards. According to reports from other sailors, often these monkey fists cracked their solar panels when hit.
I won't sleep much before I get through the last gate and will be happy if the Faule Haut reaches the Pacific without a scratch.
.I