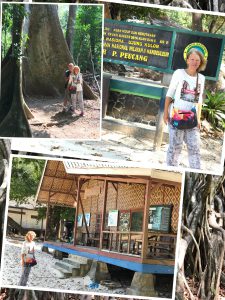 On August 22nd we visited the protected Resort Peucang Island on the west coast of Java.
It looked, as we were the only guests for we had the whole island for ourselves. We didn't see anybody except the ranger Dus, who took us on a walking trip through the jungle like forest, all over the island where we saw deer, monkies, different birds and even a waran. On this island there are no wild animals like tigers or leopards. On the mainland opposite Peucang Island there is a protected resort also. There you could encounter them. We prefered to explore the safer Peucang a little bit.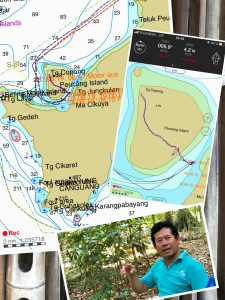 The trees and the fauna in generell were interesting to see as well. We saw weird trees.