Preparations for Faule Haut's 3rd Atlantic Crossing are in full swing.
Skipper Ingo has bought and stored already enough food and water that will allow him to sail nonstop from the Caribbean to his homeport at Vinaròs, Spain.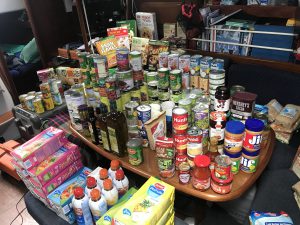 He might stop at the Acores Islands to buy some fresh food and water but only if he is allowed to go ashore without going into a 14-days-quarantine before.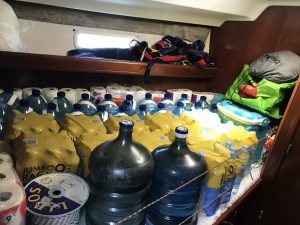 According to the pilot charts you will encounter five times as many storms (above 8 Beaufort = 40 knots) in the North Atlantic in April compared to May or June. That's why the skipper waits till the end of April to start.