Disgusting creatures are taking over Faule Haut
W H A T ?
I'm gonna explain that to you landlubbers:
In Opua, New Zealand, I got Faule Haut out of the water to get it cleaned/blasted. It was covered with barnacles like crazy.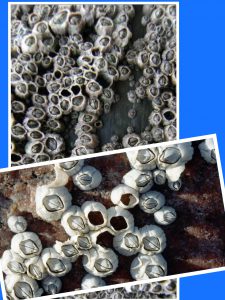 Four days ago, it looked like it looked six months ago at New Zealand.
How can this happen?
Well – this species barnacle is one of the most horny species in the world. And they are neither male nor female – they belong to the LGBTQ community. I'm not making this up. This is what you can find at the Wikipedia page.
Excerpts from Wikipedia:
"The sessile lifestyle of barnacles makes sexual reproduction difficult, as the organisms cannot leave their shells to mate. To facilitate genetic transfer between isolated individuals, barnacles have extraordinarily long penises. Barnacles probably have the LARGEST PENIS  to body size ratio OF THE ANIMAL KINGDOM.
Barnacles can also reproduce through a method called spermcasting, in which the male barnacle releases his sperm into the water and…"
This explains everything to me.
Help me – I'm gettin sick.
This species is turning boat cleaning into a vicious circle. While I am posting this, another horny – sexually hyper active – generation of barnacles are attacking Faule Haut anew.
Literature: