On July 13th we visited the SDA Church in Denpasar, Bali, Indonesia, where we made new friends. We were invited to have (potluck) dinner with them.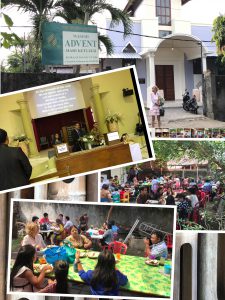 We were welcomed very cordially and as always I had to answer a lot of questions about my voyage. The highlight however, were the two bible workers Aya & Pocahontas (that's her real name) who visited us the next day on our boat in the bay south of Sanur.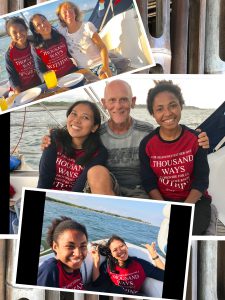 Two of the most refreshing lovely girls I have ever met. We had a wonderful unforgettable day at Faule Haut. Gerdi and me are looking forward to meeting them again – either here on on the new earth. They're both doing a great work, preaching the gospel of Jesus on a Hinduism Island of Indonesia.
May God bless you, Aya & Pocahontas. Keep up your great work.