Ex-Beatle Ringo Starr meets Faule Haut.
Well – hmmm – actually Ringo didn't wanna come up. But I met his YELLO SUBMARINE at St. Barthelemy, Caribbean, to days ago.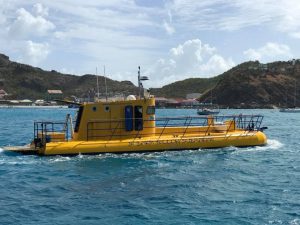 The crew said he didn't have time. He was inside, working on his new album.
Next time he comes up, I send you some pix.
Stay tuned.