Indonesia is boasting about having more than 1,700 islands. In fact, it's the biggest archipelago in the world. It is five times the size of Germany. But it's not capable of building up the infrastructure for the boating community. It has ten thousands of fishing boats and fishermen, but only a handful ports that deserve to be called Marina.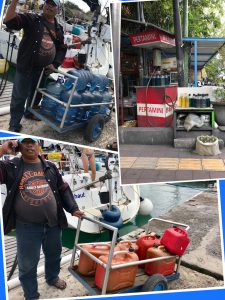 Within 11 weeks of cruising in Indonesia, I could not find a port with a possibility to fill up my diesel tanks. Ten thousands of fishermen fill up their boat tanks with the help of jerry cans.
In Benoa Harbor, Bali, I used a taxi to transport my jerry cans with diesel to the boat.
Here at Carita, Java, I got the help from a guy with a tricycle who took me to a "gas station".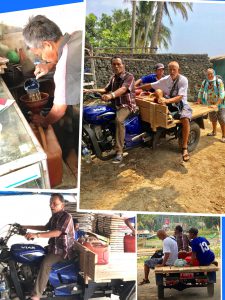 There, the vendor filled up my cans with a ladle litre by litre out of a plastic barrel.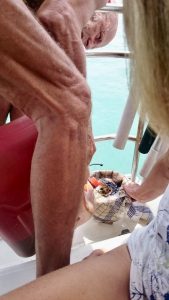 Using a kitchen towel to filter the diesel.