It's an amazing and bizarre Island, Los Columbretes, 36 nm away from Faule Haut's home port Vinaròs, Spain, Med.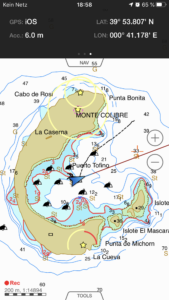 Skipper Ingo and two good friends had a great time there yesterday and the day before. The mooring was calm, the air warm and not humid. Conny & Manni decided to sleep outsid in the cockpit and enjoyed the stary night.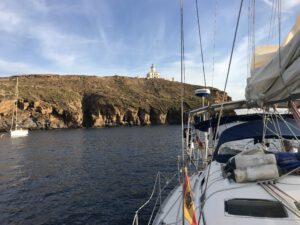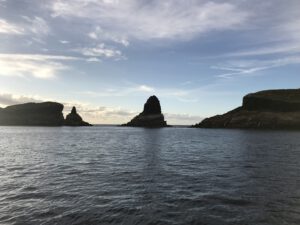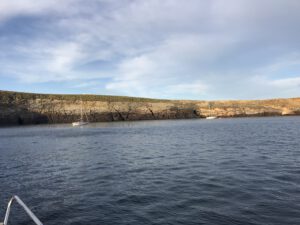 It was the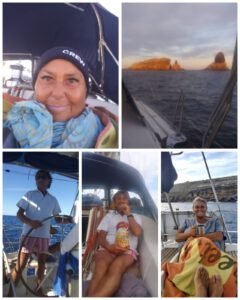 Skippers 6th visit and … he'll be back. So will his friends.
By the way – Skipper Ingo is alone on Faule Haut, ready for you to board. He'll take you (almost) any place you like. Two double berth available almost for unlimited time.
No COVID-19, no masks on bord – just freedom and fun.