Faule Haut spent last night at anchor at the Island of Porto Santo (belonging to the Archipelago Da Madeira), and left, heading for La Linea/Gibraltar.
ETA Gibraltar: May 1st, 2021
This means:
TWO DOUBLE BERTH AVAILABLE ON FROM GIBRALTAR TO VINAROS (Valencia)
SAIL WITH FAULE HAUT! BECOME A PART OF THE CREW FOR A WEEK OR MORE.Departure from La Linea/Gibraltar: around 02.05.2021.
ETA Vinaros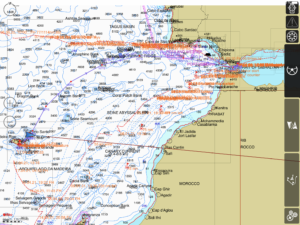 : May 7th, 2021
If crew wants, Faule Haut could make a three or four days stop at Ibiza or Mallorca.
More information about the boat on www.faule-haut.de and on
www.faule-haut.de/cruising-plan
Skipper Ingo, on Faule Haut