Faule Haut will leave La Alcaidesa, La Linea/Gibraltar on May 6, 2021.
TWO DOUBLE BERTH AVAILABLE.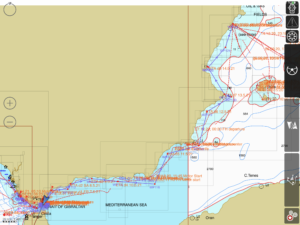 Expected crew cancelled, so there are two double berth available for a cruise from here to Vinaròs (Valencia)
There are possibilities to get on board at any of these places. This cruising plan might change slightly according to the winds.
Day 1 FR 7th: reaching Estepona
Day 2 SA 8th: Benalmadena
Day 3 SU 9th: Nerja
Day 4 MO 10th: Adra
Day 5 TU 11th: Aguilas
Day 6 WE 12th: Alicante
Day 7 TH 13th: Javea 
Day 8  FR 14th : Valencia
Day 9 SA 15th: Vinaròs