SY Faule Haut ⛵️is at her home port Vinaròs and got out of the water for cleaning, sanding and painting.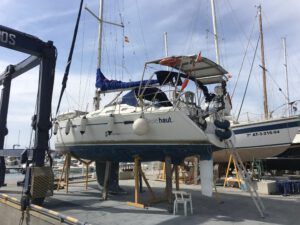 Singlehand Skipper Ingo has turned into a singlehand sander. He's been sanding the hull for the last three days. That's a tough job, especially when you have to do it alone. Because of that corona crap, friends are having trouble or are scared to fly over here and help.
The starboard side is finished with sanding. Two more days for the port side, and than she needs to get painted several times.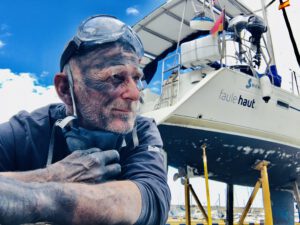 Skipper Ingo is looking forward to getting her re-splashed on the 4th of June, for the next destination will be Mallorca.⛵️