Another Chapter closed. Close the book.
Skipper Ingo delivered a sail boat from Cardiz to La Coruña, Spain.
Originally it was planned to take her to Neustadt, Germany, but because of too many defects on the boat, the owner decided to take her out at Cádiz and ship her to Germany via truck.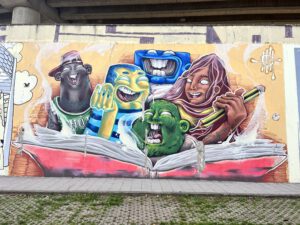 Graffiti was found on a wall close to the port of  at La Coruña.