Indian Ocean Crossing
September 4th, 2019
The hull has been thoroughly cleaned.
Water tanks are filled with 500 liter.
210 liter potable water is stored.
Food for 8 weeks is on board.
Fuel tanks are nearly full.
Wheather has been checked.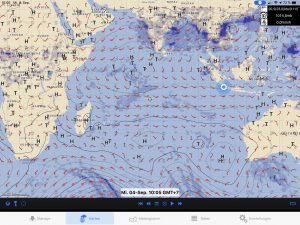 Single hand Skipper Ingo is in top mood and looking forward to this new challenge.
Sailing yacht Faule Haut has just left her last anchorage in West-Indonesia, heading to the island Mauritius, east of Madagascar.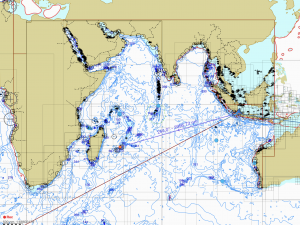 Distance as the crow flies: 3,000 nm.
Expected sailing distance: 3,300 nm
Expected travel time: 30 – 33 days
ETA (Estimated Time of Arrival): October 5th 2019
In a few minutes I will loose my internet connection. Take note, that I won't have access to neither email nor WhatsApp for at least four weeks.
Skipper Ingo on SY Faule Haut.
www.faule-haut.de